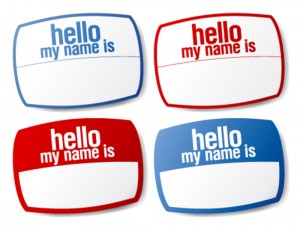 Does your pet answer to Smokey? Spot? Or a more traditional "Rover"? How do pet owners come up with their furry friends names, and what are the most popular?
An interesting fact for 2013: pet names and popular kid names didn't overlap for the first time! The Founder of Rover.com stated: "We know from surveys that dog owners think of their dogs as family members. Turns out they don't name them the same. The top 10 dog names, male and female, don't overlap with the top 10 baby names."
So how do owners come up with these original pet names? Families with kids often let them name the pets, and end up with favorite foods (Candy, Sugar Bear, Oreo) or popular characters they know (Scooby, Shadow, Flash).
With just a few exceptions, such as Max, Buddy and Bear, most of the names on the 2013 Top 10 lists "aren't what would be considered traditional dog names," says Easterly. There is no Rover, for example, in the Top 100.
The most unique names for a pet? "In a survey released this summer by the Veterinary Pet Insurance Co., a dog named Sir Knuckles da Dragon and a cat named Cheeto Burrito were the Wackiest Pet Names." -USA Today.
"Interestingly, none of the top 10 baby names for boys and girls on the human side made it into the top 10 male and female dog names", researched by Rover.com that surveyed pet sitters and pet companies. Below are the most popular male and female dog names of 2013.
Male Names for Dogs: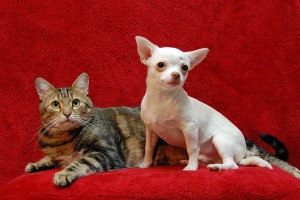 1. Max
2. Charlie
3. Buddy
4. Jack
5. Cooper
6. Rocky
7. Riley
8. Tobey
9. Bear
10. Harley
Female Names for Dogs:
1. Bella
2. Lucy
3. Bailey
4. Daisy
5. Lily
6. Molly
7. Lola
8. Maggie
9. Roxy
10. Missy
A fun website, BowowMeow (http://www.bowwow.com.au/) provides all kinds of information about "pet names with personality." There are many ways to search, by Arts & Literature, Famous People, Personality to name a few!
And for all you cat lovers, there are several websites that have a "Cat name generator" to help you come up with a name for your feline. Friskies and My Pet Houses ask for descriptions of your pet and then come up with a name. PawNation just creates wacky combinations to go with the pet owners last name! To try these three sites, just click the link below:
http://www.pawnation.com/2013/03/31/funny-pet-name-generator/
https://www.friskies.com/Cat-Names/Confirm
Finally, the most popular cat names for 2013 were:
1. Angel
2. Charlie
3. Mittens
4. Milkshake
5. Oreo
6. Lily
7. Pepsi
8. Ellie
9. Amber
10.Molly
Remember, you will be calling this name 30-times a day for the next decade, so choose wisely!