Four Paws Pet Sitting Services is proud to offer pet sitting and dog walking in the town of Apex whose motto is "Peak of Good Living". Apex has a great community park perfect for walking dogs off Laura Duncan Road. You may see one of our Apex pet sitters there with one of their dogs.
We offer free consultations and our services include cat sitting, dog walking, overnight pet visits and pet taxi services. Do you work long hours and need your dog to have a quick potty break or maybe a nice walk for some exercise? Our professional dog walkers are bonded and insured.
Give us a call! 919-388-PAWS.
Apex Pet Sitters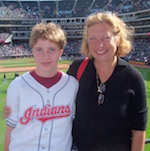 Ann R. moved here from Ohio. She is a life long animal lover having owned dogs, cats, horses, chickens, goats, a snake, gerbils and probably some others! Pet sitting allows Ann to fulfill her need to be a tender care giver for your pets. As a medical professional, Ann brings a practiced clinical eye to pet health and a happy, playful demeanor to allay the stress that our beloved pets can experience in their owner's absence. She is committed to safety, great communication and to exceeding customer expectations.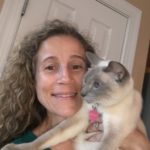 Julie R. is a stay-at-home mom of a 12 year old daughter and a 10 year old son. She has a cat, Bella. She has always had a passion for animals, volunteering at ASPCA. She has always had pets growing up and she is excited to work for Four Paws. Besides pet sitting, she enjoys spending time with her family, reading and walking on the beach.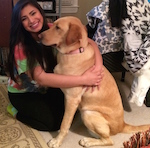 Eliana S. is currently a college student working towards becoming a veterinary technician. As a life long animal lover Eliana was lucky enough to grow up with a wide variety of pets and has recently adopted a Plott hound/ Pitbull mix of her own. She finds joy in caring for animals and looks forward to providing the love and care your pets need while you are away.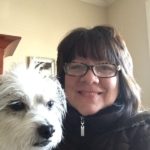 Jan L. Is the owner of two standard Dachshunds named Abbey and Misty. Abbey came into her life when she was just 7 weeks old and will be turning 12 in July. Misty was rescued and adopted by Jan when she was 4 and she will turn 11 in August. Misty suffers from anxiety which has improved tremendously with the love and careful attention that Jan has provided. Passion to care for animals is the reason that Jan devotes her time to ensuring that every animal she cares for gets all the time and attention that they need.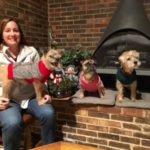 Angela C. Angela recently moved to Cary and has two border terriers and one french bulldog. She has always loved dogs (and other animals), and has had them since she was little. Angela was (and still is) a customer of 4Paws. She saw how great this service was for her pups when she was out of town and wanted to help others in the same way. She has two stepchildren and enjoys spending time with her family, animals, and friends. Angela was previously working in public education as a teacher, school administrator, and school district administrator. She is currently working part-time for National Geographic Learning and enjoys the flexibility of getting more time with her family.