Four Paws Pet Sitting Services is a full service professional pet sitting and dog walking company proudly serving all areas of Cary, NC. Cary is the home to over 22 public parks and more than 170 miles of biking and walking trails. The town of Cary has a dog park which is about one acre in size and located adjacent to Godbold Park, near the corner of Northwest Maynard and Chapel Hill roads. We offer pet sitting, dog walking, overnight visits, mid-day dog walks, potty breaks, house sitting, and pet taxi services in Cary and have had many happy pet parents for over 14 years.
Give us a call! 919-388-PAWS.
Cary Pet Sitters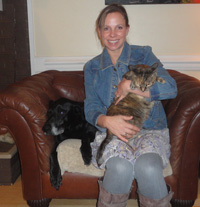 Tracy A. is a stay-at home mom with two young girls. She left her career as a Commercial Interior Designer to stay at home. She works part time managing a Kids Club in a local gym. Over the years she has had dogs, cats, squirrels, a rabbit and ducks. She shares a true love for animals and respects the love that owners have for their pets. She loves to exercise and walking dogs is one way to get in some extra exercise for the day.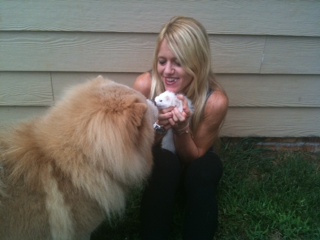 Angie C. has loved animals all her life and has found them to be the best friends and companions a person can have. She enjoys loving and caring for her own pets and always volunteers to look after her family members' little buddies when they are away. Angie is a home schooling mom blessed with five wonderful kids. She enjoys running, yoga, and reading pet related forums on the internet. Her three year old Chow-Chow, four year old ferret, and her thirteen year old Bengal cat love her unconditionally as she does them!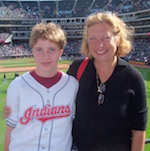 Ann R. moved here from Ohio. She is a life long animal lover having owned dogs, cats, horses, chickens, goats, a snake, gerbils and probably some others! Pet sitting allows Ann to fulfill her need to be a tender care giver for your pets. As a medical professional, Ann brings a practiced clinical eye to pet health and a happy, playful demeanor to allay the stress that our beloved pets can experience in their owner's absence. She is committed to safety, great communication and to exceeding customer expectations.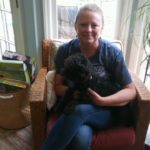 Paige G. I am a mom of 3 children, 1 snoodle, 1 boxer/hound, 2 cats, and 2 birds. I am also a proud graduate of East Carolina University. Go Pirates! My daughters and I volunteer at the spca in the cat wing. I have had many pets all my life including chickens, hampters, and fish. My children are also animal lovers and are always asking for new additions to our family.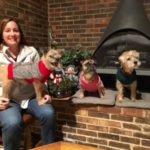 Angela C. Angela recently moved to Cary and has two border terriers and one french bulldog. She has always loved dogs (and other animals), and has had them since she was little. Angela was (and still is) a customer of 4Paws. She saw how great this service was for her pups when she was out of town and wanted to help others in the same way. She has two stepchildren and enjoys spending time with her family, animals, and friends. Angela was previously working in public education as a teacher, school administrator, and school district administrator. She is currently working part-time for National Geographic Learning and enjoys the flexibility of getting more time with her family.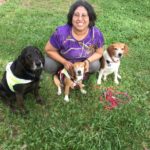 Hannah F. I am a Raleigh native and now live in Cary. I have always loved animals, I grew up with cats. Now I have three dogs, two beagles (one blind) and a plot hound (NC State dog) lab mix. I also volunteer with Triangle Beagle Rescue, I want to give back to help others in need. I love to spoil my dogs and look forward to spoiling your fur babies as well.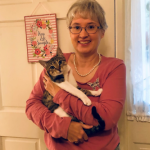 Marianne O. is originally from North Carolina and has lived in the mountains, Charlotte, the Triad and Triangle, and Greenville areas. Over the years, she has had cats, dogs, hamsters, fish, hermit crabs, turtles, and even a parakeet named Bernie. She loves all pets and adores any type of animal. She is a member of many animal organizations including SPCA, the Humane Society, and Safe Haven for Cats in Raleigh. Once a middle school teacher and corporate trainer, she now enjoys petsitting and works to exceed client and pet expectations. In her free time, she enjoys spending time with her husband and her own fur babies!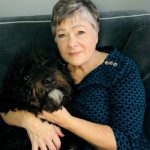 Christina (Chris) W. I live in Morrisville currently after living in Texas for almost 40 years to be closer to my son and 6 grandchildren. I have always had dogs, cats and birds and love them all. I specialize in cats and love to bring my play wands and other entertainment so I can interact and have a great time while you are away!