Four Paws Pet Sitting Services is a full service professional pet sitting and dog walking company proudly serving all areas of Cary, NC. Cary is the home to over 22 public parks and more than 170 miles of biking and walking trails. The town of Cary has a dog park which is about one acre in size and located adjacent to Godbold Park, near the corner of Northwest Maynard and Chapel Hill roads. We offer pet sitting, dog walking, overnight visits, mid-day dog walks, potty breaks, house sitting, and pet taxi services in Cary and have had many happy pet parents for over 14 years.
Give us a call! 919-388-PAWS.
Cary Pet Sitters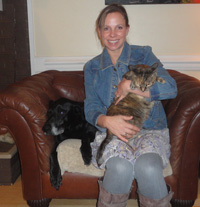 Tracy A. is a stay-at home mom with two young girls. She left her career as a Commercial Interior Designer to stay at home. She works part time managing a Kids Club in a local gym. Over the years she has had dogs, cats, squirrels, a rabbit and ducks. She shares a true love for animals and respects the love that owners have for their pets. She loves to exercise and walking dogs is one way to get in some extra exercise for the day.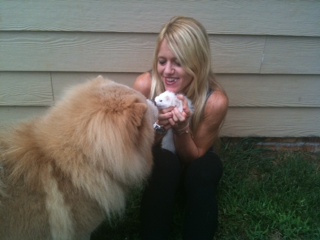 Angie C. has loved animals all her life and has found them to be the best friends and companions a person can have. She enjoys loving and caring for her own pets and always volunteers to look after her family members' little buddies when they are away. Angie is a home schooling mom blessed with five wonderful kids. She enjoys running, yoga, and reading pet related forums on the internet. Her three year old Chow-Chow, four year old ferret, and her thirteen year old Bengal cat love her unconditionally as she does them!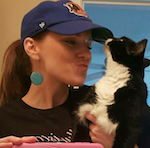 Rachel E. is an adventurous California lady with a sweet southern heart. Her daughter has said we have snow white blood in our family due to the different stories of animals that have flocked our way. She's not so sure about all that but in her lifetime she's grown up with parrots, dogs, finches, guinea pigs and donkeys (yes… true story). Her family now has our first cat or 14years, say hello to Raja, and she is our sweetie! We've also had fish, lizards, a frog and a rabbit. I'm sure this may have influenced why my daughter now wants her to be a vet! She thanks you for considering her as your trusted sitter.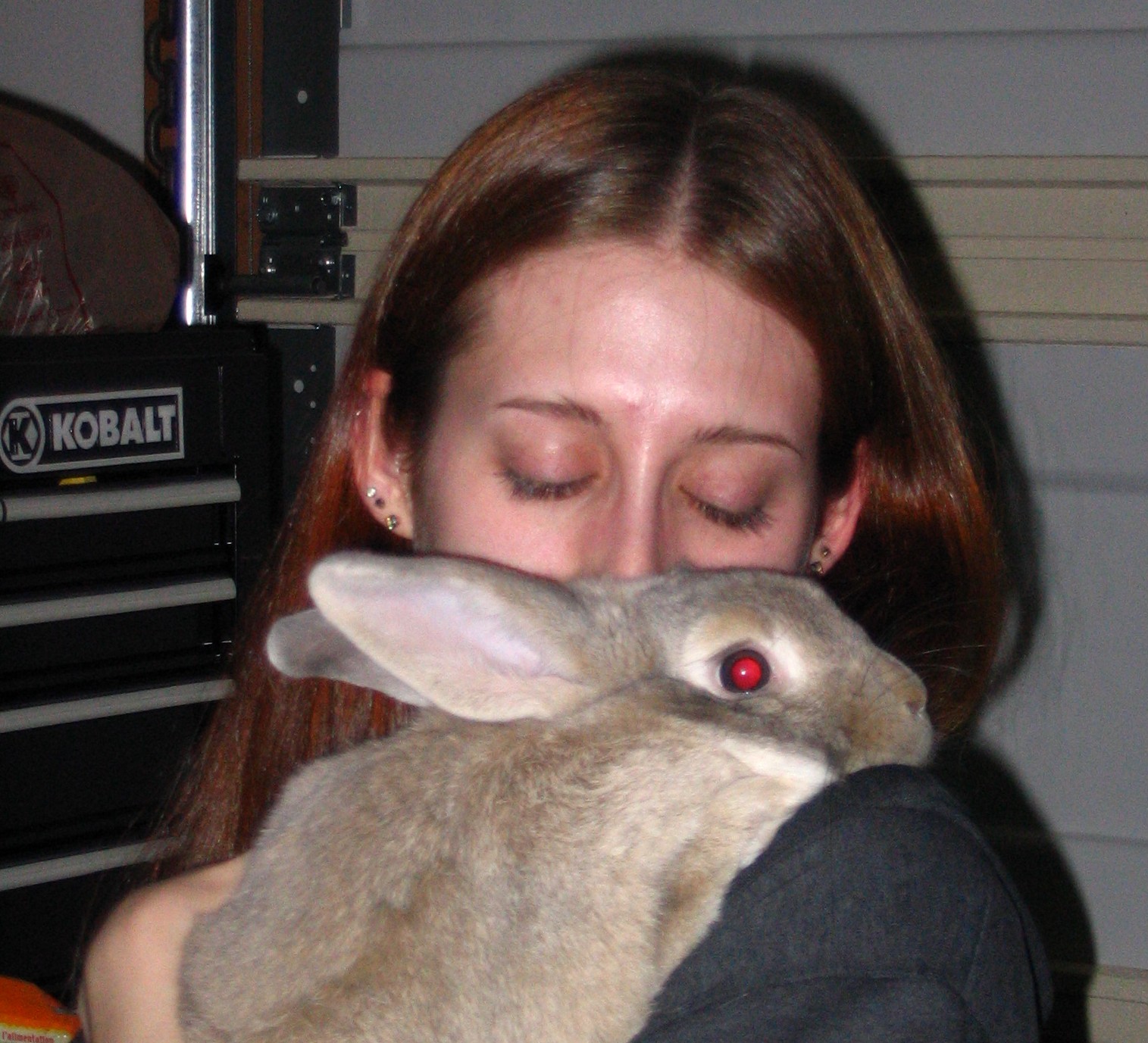 Helen K. has a mutual affection for all different types of animals; she loves caring for, and learning about, the variety of pets and breeds she gets to work with as a pet sitter! She has her own spoiled rabbit, with whom she adores spending as much time as possible! She also enjoys a wide variety of arts and crafts, listening to music, reading, and relaxing at home, as well as being outdoors, and any opportunity to travel!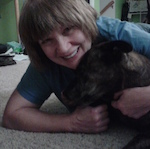 Mary Jo H. has a BS in Biology. Her family consists of 3 children, 1 grandchild and a dog named Hoola. She has taken care of family and friends' dogs and cats (and a gecko lizard.) She looks forward to meeting your pet and giving them her special brand of loving and caring.
She enjoys volunteering in her spare time.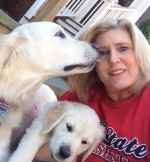 Lois K. is owner of Four Paws, and has worked as a veterinary technician. She stays current on first aid and CPR training. Throughout her life, she's had dogs, cats, birds, hamsters, guinea pigs, gerbils, fish, ferrets, turtles, iguanas, and even a goat have been her pets – so to say she's an animal lover is an understatement! She wants to give your fur babies lots of love in your absence.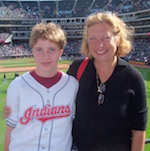 Ann R. moved here from Ohio. She is a life long animal lover having owned dogs, cats, horses, chickens, goats, a snake, gerbils and probably some others! Pet sitting allows Ann to fulfill her need to be a tender care giver for your pets. As a medical professional, Ann brings a practiced clinical eye to pet health and a happy, playful demeanor to allay the stress that our beloved pets can experience in their owner's absence. She is committed to safety, great communication and to exceeding customer expectations.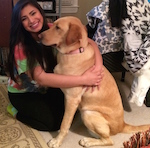 Eliana S. is currently a college student working towards becoming a veterinary technician. As a life long animal lover Eliana was lucky enough to grow up with a wide variety of pets and has recently adopted a Plott hound/ Pitbull mix of her own. She finds joy in caring for animals and looks forward to providing the love and care your pets need while you are away.