Four Paws Pet Sitting Services has been providing pet sitting and dog walking in the capital city of the state of NC, Raleigh for over fourteen years. We have professional pet sitters and dog walkers that cover the West Raleigh region. Our services include pet sitting for dogs, cats and other small pets, dog walking, house sitting, overnight visits, medicine administration, mid day potty breaks, and pet taxi services. Our professional pet sitters will care for your pets as if they are their own. Our pet sitters and dog walker are bonded and insured and are ready to meet your pet sitting needs. Give us a call! 919-388-PAWS.
West Raleigh Pet Sitters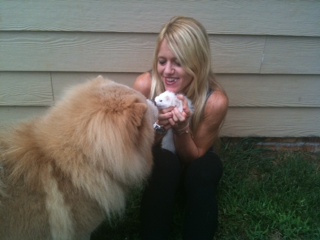 Angie C. has loved animals all her life and has found them to be the best friends and companions a person can have. She enjoys loving and caring for her own pets and always volunteers to look after her family members' little buddies when they are away. Angie is a home schooling mom blessed with five wonderful kids. She enjoys running, yoga, and reading pet related forums on the internet. Her three year old Chow-Chow, four year old ferret, and her thirteen year old Bengal cat love her unconditionally as she does them!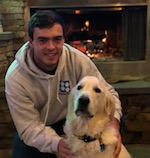 Mathis D. born and raised in Raleigh, has always been surrounded by animals. Growing up, his mom was very allergic to dogs, so he always had to enjoy other people's pets. Just like old times, he enjoys playing with all of your animals. In his free time, Mathis enjoys playing baseball, working out, and volunteering for Young Life.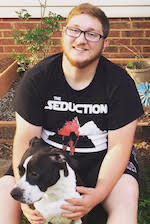 Spencer H. is 23.. and a very seasoned animal lover. Spencer grew up with animals and has continued to have animals as a big part of his life. Spencer has a dog named Raven, and a cat named Dennis. Spencer has always had a soft spot for animals, especially pit bulls! He enjoys playing music as well as watching football and hockey. He is very excited to care for your fur babies.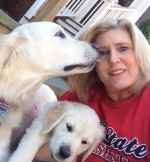 Lois K. is owner of Four Paws, and has worked as a veterinary technician. She stays current on first aid and CPR training. Throughout her life, she's had dogs, cats, birds, hamsters, guinea pigs, gerbils, fish, ferrets, turtles, iguanas, and even a goat have been her pets – so to say she's an animal lover is an understatement! She wants to give your fur babies lots of love in your absence.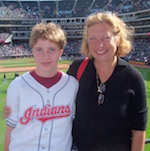 Ann R. moved here from Ohio. She is a life long animal lover having owned dogs, cats, horses, chickens, goats, a snake, gerbils and probably some others! Pet sitting as a newcomer to NC has allowed Ann to fulfill her need to be a tender care giver for your pets. As a medical professional, Ann brings a practiced clinical eye to pet health and a happy, playful demeanor to allay the stress that our beloved pets can experience in their owner's absence. She is committed to safety, great communication and to exceeding customer expectations.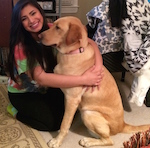 Eliana S. is currently a college student working towards becoming a veterinary technician. As a life long animal lover Eliana was lucky enough to grow up with a wide variety of pets and has recently adopted a plott hound/ pitbull mix of her own. She finds joy in caring for animals and looks forward to providing the love and care your pets need while you are away.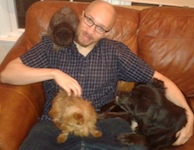 Nikolas W. came to NC in 2007 by way of Miami. Ever since his childhood, he had a family dog (or two) in his life. He also grew up with rabbits, birds, and other more exotic animals. In his teens, he was friendly with the local vet and would volunteer his time to wash and walk the dogs for community service. His enthusiasm for animals continues today as he owns two dogs and three hens. His hobbies include the bass-guitar, rock climbing, and creative writing. A fellow writer suggested he pen a story about chickens and he's certainly considering it!