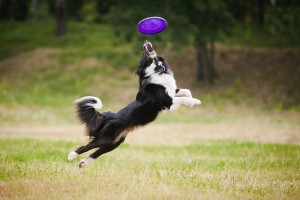 It's dark, cold and your dog is staring at you – again. Wondering what to do? Maybe it's time the two of you got out of the house and did something FUN with a purpose! Well, grab your I-phone, tablet or a good-old-fashioned piece of paper and put a few of these events onto your calendar:
1. Friday, January 23, HappyMess Night for Hope, 7pm-9pm in Durham.
Join us for a great time painting and raising money for Hope Animal Rescue. Registration: $35 and HappyMess Art Studio is donating 50%. You must RSVP as there are only 12 spots available. Come on out for some fun and relaxation!
2. February 19 "Wine, Wags, & Whiskers" wine tasting event. 8am- 5pm Second Chance Pet Adoption. More details coming soon…..!! Check out their website below for updates.
3. February 21 Paws4Ever Shopping Event, 1-4pm, Hillsborough, The Big Barn located at The Shops at Daniel Boone. $5/entry tix. Come shop local vendors.
4. March 14, IRONDOG is a 5k Run/1.5M Dog Walk
10am-2pm. Admission: $15-30. Raises money for animals whose owners cannot afford their medical care. These funds will be used to support the medical and surgical management of dogs and cats hospitalized at NC State University Veterinary Health Complex. For more information, please email Irondog2015@lists.ncsu.edu.
5. March 30,31 – Feb. 1, Carolina Piedmont Dog Agility NC State Fairgrounds. Fri. Sat, Sun 8am – 4 pm. Dog agility competitions. Free spectator admissions. More than $1,500 in prize money up for grabs at the Carolina Piedmont Dog Agility trials in the Hunt Horse Arena. Watch as dogs of every skill level and size tackle obstacles such as the A-frame, weave poles, jumps and plank.
6. Saturday, April 18, SPCA K9-3K Dog Walk, 10am
Moore Square, 221 S Blount Street,Downtown Raleigh, NC. All the money raised at this event goes to support the work of the SPCA of Wake County. Registration fee: $35.
12:30pm DOG CONTESTS START* *Register your dog for contests at the Main Stage beginning at 10:00am
12noon-4:00pm: Visit the Family Fun Zone in Moore Square Park, food and beverage vendors in City Market, enjoy music and dog friendly vendor village.
7. Kennel Club events at State Fairgrounds
Sat 01/31/2015, Carolina Piedmont Agility Club
Wed 03/18/2015, Cary Kennel Club
Thu 03/19/2015, Alamance Kennel Club, Inc
Sat 03/21/2015, German Shepherd Dog Club Of Greater Raleigh
Sat 03/21/2015, Tar Heel Boxer Club Of Greater Raleigh
Sat 03/21/2015, Central Carolina Poodle Club
Sat 03/21/2015, Tarheel Golden Retriever Club
Sat 05/09/2015, Mid-atlantic Hound Association Of Central North Carolina
Sat 05/16/2015, Raleigh-durham Labrador Retriever Club
Sat 06/06/2015, Tarheel Golden Retriever Club Durham