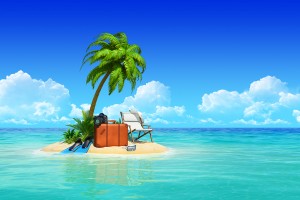 Why do customers go back to the same restaurant, salon, mechanic, or pet service? Customer Service. Even when a new one comes along that offers coupons and cheaper prices? The quality of service comes into question, and once you have customer loyalty, you have success!
There will be problems or misunderstandings eventually, yet loyal customers won't leave and bad-mouth your company to the community. The way to earn this amazing trust from your clients is to go above-and-beyond, whether that is a follow-up email/call or a hand-written note. To stay one-step ahead in anticipating their needs. To document in their file as much information as possible, so that the next time they reach out, you can speak knowledgeably of what has happened in the past.
"No enterprise can exist for itself alone. It ministers to some great need, it performs some great service, not for itself, but for others; or failing therein, it ceases to be profitable and ceases to exist." – Calvin Coolidge
While consumers like discounts, they are even more interested in incentives for booking with you or living a healthier lifestyle. By pairing our pet sitting with travel agent services, we can now handle the trip and the pets, providing a discount when you book the two together!
Visit www.Travel4FunNow.com- we can reward book phenomenal rates for travel and reward your customer loyalty with 15% off your pet sitting services through Four Paws!