Four Paws Pet Sitting Services has had happy clients in Wake Forest for over 14 years. Wake Forest continues to have phenomenal growth but maintains its small town character, perfect for families. Our professional pet sitters give our clients peace of mind to know their pets and home are well taken care of whether you need a dog or cat sitter or other pet care. Our services include dog walking, pet sitting, house sitting, overnight pet visits, and pet taxi.
Give us a call! 919-388-PAWS.
Wake Forest Pet Sitters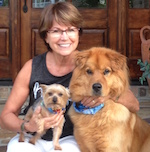 Pat B.Pat has 3 grown daughters and 2 grandsons which brought her to NC, 2 years ago. When not working, she enjoys tennis, bowling, water aerobics, theatre, reading and oil painting. As an animal lover it is important for her that you know that her time with your pet will reflect love and respect. From past experiences, she has found dog sitting to be a rewarding experience and that is why she chose this as a vocation. She looks forward to meeting you and keeping your pets happy!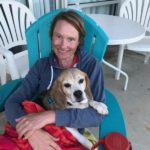 Tara H.I was born and raised in Indiana. I moved to North Carolina in 1996 and have lived with and loved animals my whole life. I have worked hands on with both dogs and cats at the Humane Society and I am currently a volunteer at Saving Grace Animal Rescue. I Iive in Wake Forest and have an 11 year old son and three dogs and one cat of my own. In my free time I enjoy running, reading, and spending time with my family and pets.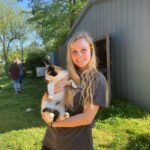 Hope P. My name is Hope P. I will be attending N.C. State University in the fall and will be majoring in Animal Science. I have cared for animals my entire life and worked with them in numerous ways. I have been a dog sitter, a kennel assistant, and a veterinary assistant. I love getting the chance to meet new furry friends!