Four Paws Pet Sitting Services' Morrisville pet care specialists are ready to meet your needs. Our professional, sitters and dog walkers are fully licensed, bonded and insured and are sure to please you and your cherished pets whether you are gone for a day or several days. Morrisville, NC is part of the RTP area and we proudly serve many families in the area. Most of Morrisville is in Wake County which is the area we service. Our services include pet sitting for dogs, cats, birds and small mammals, dog walking, house sitting, overnight pet visits, medicine administration and pet taxi service.
Give us a call! 919-388-PAWS.
Morrisville Pet Sitters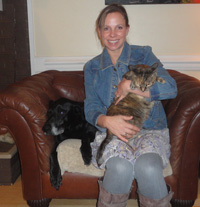 Tracy A. is a stay-at home mom with two young girls. She left her career as a Commercial Interior Designer to stay at home. She works part time managing a Kids Club in a local gym. Over the years she has had dogs, cats, squirrels, a rabbit and ducks. She shares a true love for animals and respects the love that owners have for their pets. She loves to exercise and walking dogs is one way to get in some extra exercise for the day.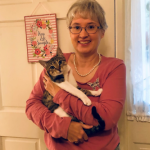 Marianne O. is originally from North Carolina and has lived in the mountains, Charlotte, the Triad and Triangle, and Greenville areas. Over the years, she has had cats, dogs, hamsters, fish, hermit crabs, turtles, and even a parakeet named Bernie. She loves all pets and adores any type of animal. She is a member of many animal organizations including SPCA, the Humane Society, and Safe Haven for Cats in Raleigh. Once a middle school teacher and corporate trainer, she now enjoys petsitting and works to exceed client and pet expectations. In her free time, she enjoys spending time with her husband and her own fur babies!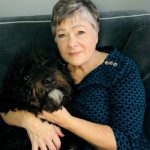 Christina (Chris) W. I live in Morrisville currently after living in Texas for almost 40 years to be closer to my son and 6 grandchildren. I have always had dogs, cats, and birds, and love them all. I specialize in cats and love to bring my play wands and other entertainment so I can interact and have a great time while you are away!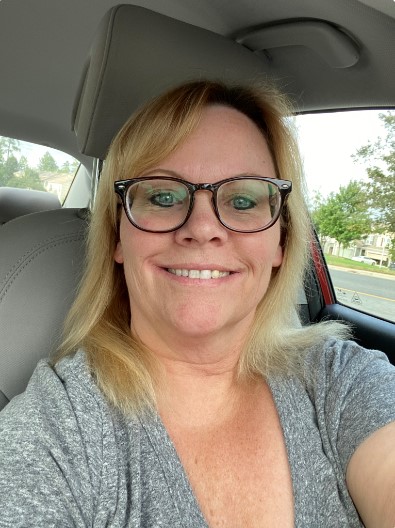 Jeni C. I am a huge animal lover. Animals make our families complete, fill our hearts with joy and fill empty holes whenever needed. I am an empty nester with 2 grown kids in the military. I have 4 grandkids under the age of 10 years old. I work a full time corporate job in the technology industry. I love to travel and paint furniture. I have a 1 year old kitten named Little Miss Daisy Duke and a 27 year old red ear slider named Oreo.