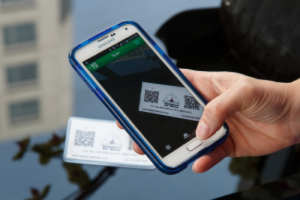 Four Paws Pet Sitting Services uses the Virtual Imprints services, designed to email you with "real time" visit recaps.
With the use of a QR scannable card and your pet sitter's mobile phone, the sitter simply scans the "In" code on the QR card when they enter your home and the "Out" code on the card when they leave. You will receive a email showing the tasks completed as well as some notes. Your sitter will also be able to send a picture.
You simply keep the card someplace safe, such as your refrigerator door. The card has a magnet. During each visit you will receive a recap of the visit along with care notes.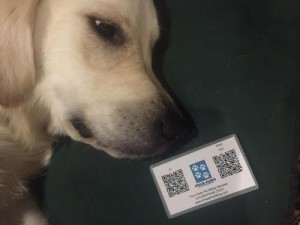 There is a $10 one time charge for the card which is needed for these services and will be included as part of  your meet n' greet.
If you are an existing client, we are transitioning to this exciting new technology.
When we confirm your trip via email we will provide you with a two hour time frame when Four Paws will be arriving to visit with your furbabies.